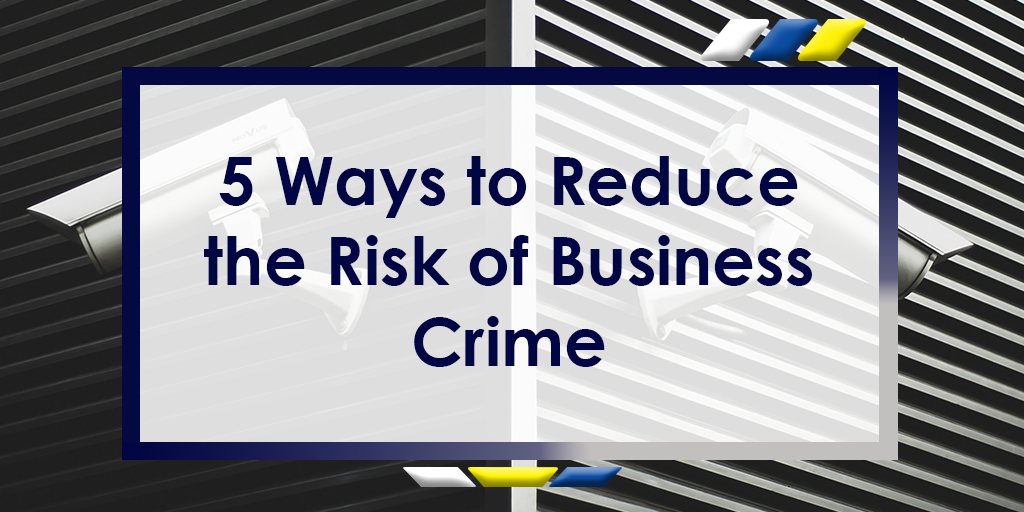 As lockdown continues, it's likely that your business premises may be open to reduced staff, or may be closed completely. This can leave your business vulnerable, but there are extra steps you can take to reduce the risk of business crime…
Enlist the help of a key holding company to reduce the risk of business crime
If you're still able to operate, enlisting the help a key holding company could be money well spent, especially if you're working with reduced staff or on reduced hours. They can often provide a 'lock and unlock' service which means you don't have to worry about putting extra pressure on staff members to open up in the morning, or secure your premises properly at night. It also means that should you, or a key-holding employee need to self-isolate, you can do so without worrying about who's going to open up your business, and whether it's secure at the end of the day. 
Check your CCTV regularly
If you've had to shut down until lockdown measures are eased, make sure you're checking your CCTV cameras regularly. Check for the basics – that the view isn't obscured by debris for example, but also for signs of suspicious activity, like an unfamiliar person or vehicle regularly passing by. 
Use mobile patrols to reduce the risk of business crime
Mobile patrols are a visible deterrent to anyone who may be watching your business. At a fraction of the cost associated with a static guard, they consist of randomly timed internal and external foot patrols and can cover virtually any type of business premises.  
Make things difficult
Where you can, make it difficult for a criminal to gain entry to your business. From doors and windows certified to the latest standards, to high security fences, the harder it is for criminals to gain entry to the premises, the more you reduce the risk of becoming a target. 
Let the professionals respond
If the alarm at your business premises activates, who's responsibility is it to attend? If the responsibility lies with you, or an employee, ask yourself the question 'is this the best person to respond?' Whilst you can take plenty of steps to reduce the risk of business crime, if your premises is compromised, it makes sense to let the professionals respond. 
Using an alarm response service means that experienced security professionals are on call to attend any alarm activations and carry out a full inspection. If there is an incident that requires immediate action, they're trained to avoid conflict, reduce personal risk, and defuse potentially dangerous situations through verbal and non verbal communication.
We offer a range of security services including key holding, mobile patrols and alarm response to help keep your business safe. Working with clients from a range of different sectors across the North West, we've been trusted by businesses large and small since 2008. 
To find out more call us on 0800 783 1025 or fill in your details on our 'Quote Request' page for a free, no-obligation quote.