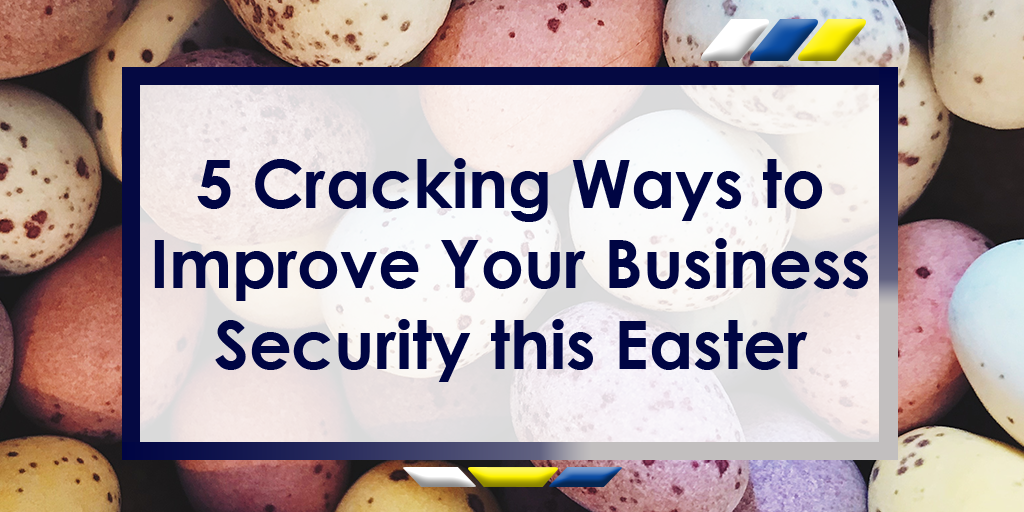 Ready to make some changes to your business security strategy this Easter? Even small changes can make a big difference! Here are 5 cracking ways to improve your security and help keep your business safe.
1. Spring clean
If you have CCTV installed, give it a spring clean! Make sure your cameras are unobstructed and away from growing foliage so your business premises are always in full view. With the clocks going forward, it's also worth checking your cameras are set to the correct time. It will make finding footage easier should you need to review it.
2. An egg-stra pair of hands?
Give your employees the Easter break they deserve. Our alarm response service means your team members no longer need to be on call. Providing a speedy response to alarm activations 24/7 – it helps to have an egg-stra pair of hands around!
3. Shine bright
If your business is closed for the Easter break, putting your lights on a timer could help to deter prying eyes. Keeping would-be criminals guessing, it's a simple way to increase your business security.
4. Caught in the act
Stop the Easter Bunny in his tracks with randomly timed mobile patrols. A fraction of the price of traditional security guards, they're a cost-effective way to keep your business premises safe.
5. Hop to it
Security issues aren't just a concern within the workplace. If you have employees who are out and about, taking their safety into consideration is just as important. Give extra protection to lone workers with KeyProtect, our personal safety app. With various alert profiles to suit your needs, it's a quick and easy win to help protect your workforce.
 Find out how we can help improve your business security. Call us on 0800 783 1025 to discuss your options. Alternatively, fill in your details here to receive a no-obligation quote.