In the year to 31 March 2016, there has been a 300% increase in the number of company directors prosecuted for health and safety offences.
The research from law firm Clyde & Co. takes information from the Health and Safety Executive (HSE) and reflects the recent trend by the HSE to focus much more on the prosecution of senior board members, as opposed to the employees.
Naturally, this means that all businesses, small or large should review their Key Holder and Alarm Response practices to ensure they are protecting their employees in the best possible way.
What expectations do you place on a Key Holder?
Brian Curran, Managing Director at KeyPlus in Burnley commented "We find a common practice amongst businesses, particularly retailers, that a Key Holders responsibilities are automatically placed on the store manager. In many cases, this is based purely on the fact they are paid more than their colleagues, but does this really reflect the dangers and inconvenience they are subjected to as a property key holder?"
"Whilst they may be able to deal with day to day trading situations at a more senior level, anyone that is asked to open and close a building alone is placed in a highly vulnerable situation".
Brian provided a common example of Key holder call-outs. "Can you imagine being called out in the middle of the night to a triggered alarm at empty premises? Walking around the outside of a building in the dark can be unnerving in itself but to then have to enter a building with no knowledge of what may or may not be happening inside is not a pleasant prospect".
In many cases particularly in the winter, many alarms are falsely triggered by bad weather, meaning the call out inconveniences your employee and creates unnecessary risk.
This brings your responsibility of protecting your employees health and safety in to serious consideration. Whilst training can be provided, it is very easy for someone to forget the basics during an unscheduled and broken nights sleep. There are also practical and basic hazards to consider such as the vulnerability of a lone worker and increased risk of slips, trips and accidents in and around the building.
What are the options?
There are many options available. You can appoint an SIA Approved Key Holding company to either manage the key holding and alarm response service for you, or continue to use a trained member of staff and instruct the Key Holding company to assist and accompany them in the event of a triggered alarm.
Key holding services often offer much more than just a response and property inspection. They have direct communication with the emergency services, can organise repairs to secure property from vandalism and financially, can have a significant impact on reducing business insurance premiums.
With an increase in the number of company directors prosecuted for health and safety offences and the moral question of putting your employees in danger, is it really worth you taking the risk and responsibility?
---
About KeyPlus Security Ltd
KeyPlus provides professional security services, including key holding, alarm response and mobile patrols for commercial, industrial and public sector premises along with residential properties. KeyPlus take care of your security needs with a 24-hour, 365 days a year service. Find out more at http://www.KeyPlus.co.uk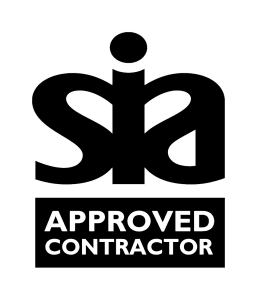 About the SIA Approved Contractor Scheme
The Private Security Industry Act 2001 requires the SIA to establish a "system of inspection for providers of security services, under which those organisations who satisfactorily meet the agreed standards may be registered as approved, and may advertise themselves as such". Find out more at http://www.sia.homeoffice.gov.uk/Pages/acs-intro.aspx