KeyPlus, the East Lancashire based Security Patrol and Response company, has again been awarded the highly accredited SIA Approved Contractor award.
The SIA (Security Industry Authority) is the national organisation responsible for regulating the private security industry. They report directly to the Home Secretary.
By achieving the SIA accreditation, KeyPlus demonstrates to purchasers of private security services, independent proof of their commitment to quality.
Brian Curran, Managing Director at KeyPlus, recognised multiple advantages to ensuring the business achieved the award, both for his corporate clients and the continued growth of the company.
Brian said "Achieving the SIA Approved Contractor award, is a gruelling process and not only did we achieve the award, we went above and beyond".
"We are delighted the quality and hard work of our Mobile Response Officers and team has been recognised. We are the only provider of Security Services based in East Lancashire, to achieve this accreditation and it enables us to demonstrate we provide a recognised and quality service to our clients".
"We have demonstrated we provide services, processes and procedures that far exceed the minimum accreditation requirements. This is the 4th time we have achieved the award!"
Continued Growth of KeyPlus Security Ltd
Brian was also keen to stress the value the award has on the KeyPlus business as a whole.
"Obviously we want our clients to receive the best service, but that can only come from quality structures embedded in the business.
"We pay close attention to staff training, recognising new opportunities and supporting staff in their work".
"Our Mobile Response Officers are full time employees, we don't use sub-contractors and this ensures a consistent and quality service.
"This has led to the growth of new services including our KeyProtect® Smartphone App. You simply shake or tap your smartphone to activate KeyProtect®, automatically sending your location and audio/video evidence to our monitoring centre, so our team of security professionals can help you quickly".
KeyPlus Security Ltd 'Approved Contactor Status' can be viewed on the offical SIA website here.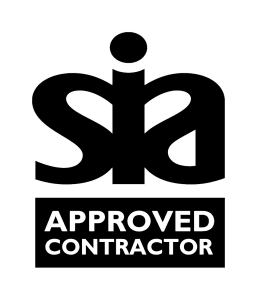 More about the SIA Approved Contractor Scheme
The Private Security Industry Act 2001 requires the SIA to establish a "system of inspection for providers of security services, under which those organisations who satisfactorily meet the agreed standards may be registered as approved, and may advertise themselves as such". Find out more at http://www.sia.homeoffice.gov.uk/Pages/acs-intro.aspx